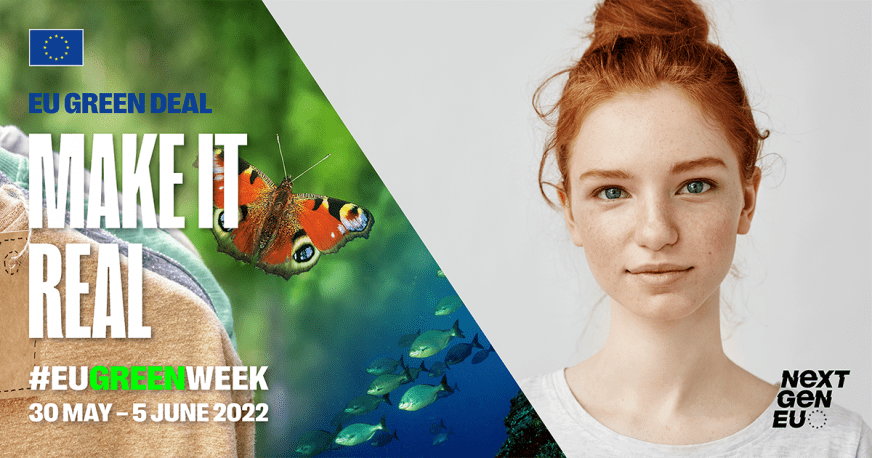 The event on "Biodiversity and Resilience in the Eastern Partner Countries: How to Make It Real for Local Communities?" took place on 01 June 2022.
Meeting Objectives 
This event organised as part of the European Green Week 2022 aimed to show how the EU-funded EU4Environment Programme contributes to biodiversity conservation in the Eastern Partner countries.
A distinguished panel of speakers from Armenia, Azerbaijan, Georgia, Moldova, and Ukraine took stock of progress in, and existing and emerging challenges to, implementing biodiversity and ecosystems' conservation measures. The discussion also highlighted the role communities can play in restoring biodiversity and discuss support provided by the EU-funded EU4Environment to biodiversity conservation in the EaP countries.
The meeting discussed:
How can communities benefit from biodiversity protection and restoration?
What are the needs for extending local communities' participation in biodiversity restoration?
What are the challenges faced by forest-dependent communities?
How biodiversity and local communities' resilience in Ukraine are inter-linked in times of war?
Background
The Eastern Partnership (EaP) countries have committed to preserving and restoring forests and biodiversity, including from a regional perspective, and are undertaking efforts to make this commitments work. Despite such efforts, economic development in the EaP countries continues to be based on largely unchecked extraction and exploitation of natural resources with enormous impacts on the environment. A new factor is Russia's aggression against Ukraine, which is causing not only a heavy human toll and infrastructure destruction, but also extensive physical damage to wildlife and habitats. The transboundary environmental impacts of this war, including on migratory species or the water and marine ecosystems is not yet clear.
Meeting documents
Presentation slides
EU4Environment Support to Ecosystems and Livelihoods in the Eastern Partnership (Madhavi M. Pillai, Natural Resources Management Specialist, World Bank)