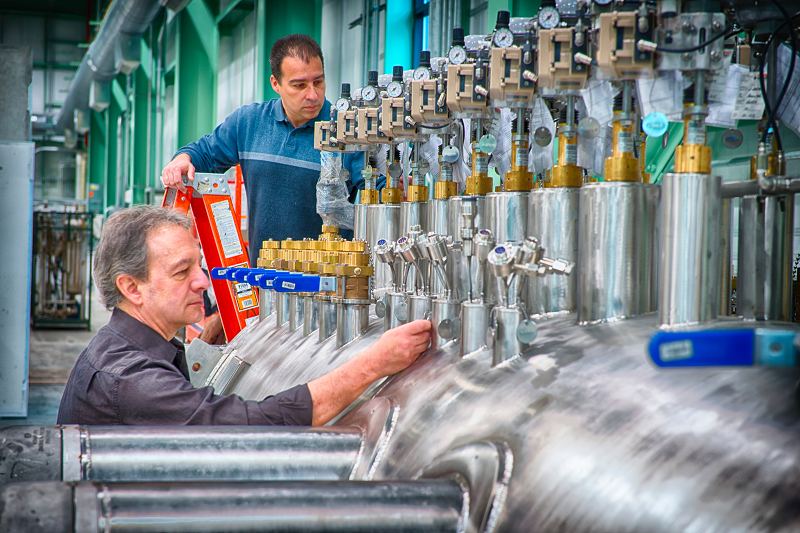 The establishment of the Resource Efficient and Cleaner Production (RECP) Clubs in two Georgian regions was done with the purpose to scale up the application of the RECP methodology among local manufacturing SMEs in greening their businesses. This effort adheres to UNIDO's wider commitment to promoting Circular Economy and New Growth Opportunities in Georgia as a part of the EU-funded "EU4Environment" Action.
RECP clubs are defined as a group of companies coming together to share information, advice, and experiences within RECP practices. These Clubs consist of groups of 8-10 companies (members), from either the same industrial sector or the same geographical area. The companies jointly take part in an intensive training and coaching programme for a period of about four months, culminating in the development of a customized RECP action plan by each member of the Club.
At the end of 2020, two REPC Clubs were established in Georgia, bringing together 20 SMEs that operate in sectors such as dairy, food and beverages, construction, packaging and poultry, with the majority coming from the Mtskheta and Kakheti regions.
The practical training of the Club member companies on RECP methodology started in December 2020. The six training modules then continue to be conducted with 2-3 weeks intervals for each Club. The training modules cover the following thematic areas: business environmental profile, energy, water and wastewater, materials and waste, chemicals and chemical waste, and the RECP action plan that is to be developed by the SMEs with the support of the national RECP team.
In between the trainings, the Clubs Facilitator also performs technical visits in each of the selected companies, to review, gather data, and analysing root sources and causes of waste generation. This action further supports the identification and evaluation of RECP measures. By the end of the training, each Club member company develops a RECP action plan, including low, medium, and high-cost RECP measures. These measures are designed to help companies save energy, water, and materials while reducing the negative impacts on the environment and human health. They contribute to increasing their profit, improving the productivity and compliance with the Georgian environmental legislation. RECP assessment reports also increase the chances to access financial resources to invest in cleaner technologies.
The overall reach and aim of this initiative are firmly built on the past results achieved under the EaP GREEN Programme "RECP Demonstration Project in Georgia" funded by the EU and implemented by UNIDO. The two new RECP Clubs come in addition to the other four RECP Clubs which brought together 32 enterprises in Kakheti region as well as Kaspi, Kutaisi and Rustavi municipalities. The total cost of the RECP measures implemented in 2015-2017 by the SMEs amounted to 54 315 Euros while saving them about 121 900 Euros. These RECP investments helped the companies save more than 1 GWh of energy and reducing 172 t of CO2eq emissions.