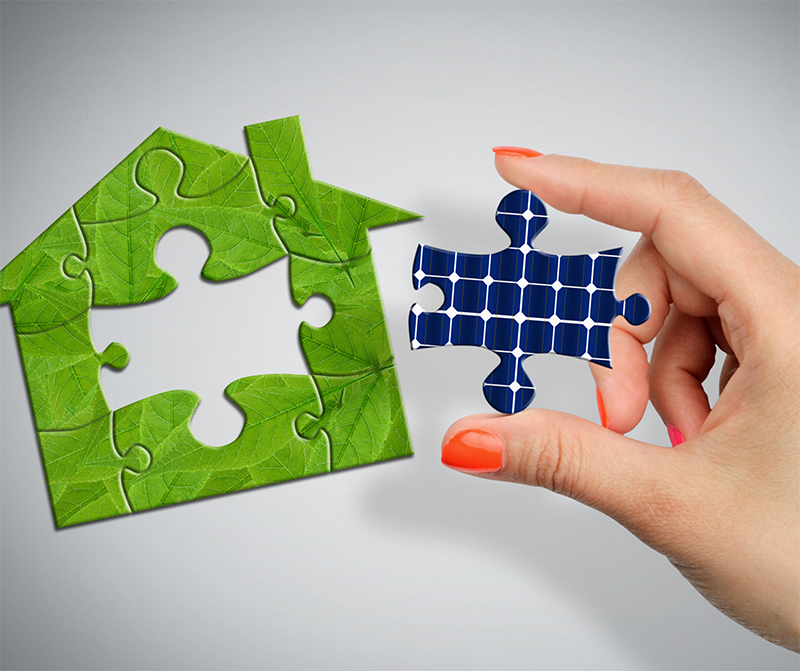 Industrial symbiosis (IS) is a sustainable and integrated industrial system, which identifies business opportunities that leverage underutilised resources (such as materials, energy, water, capacity, expertise, assets etc.)[1]. It describes how a network of individual organizations can come together and create mutually profitable exchanges of materials, energy, and information to improve their business and technical processes. An industrial system built on IS principles uses fewer resources than traditional value chains – by using less water and energy and producing less waste and CO2 – and helps achieve a long-term climate neutrality and competitiveness.
The European Union places Industrial Symbiosis at the core of resource efficiency strategies and the transition to Circular Economy, as stated in the Circular Economy Action Plan (2020), which proposes facilitating and enabling industrial symbiosis as a means of transforming consumption and production patterns for greater circularity in Industry.
Although the knowledge and regulatory base on IS in Europe is still required (to implement and operationalize concrete solutions with the support of harmonised frameworks and data reporting structures), EU initiatives are generating capacities, information, and demonstrating the business cases needed to involve public and private stakeholders in this transformation.
The EU4Environment Action, which targets the Eastern Partnership (EaP) countries of the EU, is centred around resource efficiency promoted through several intervention levels essential for application of industrial symbiosis. The Action's focus on Circular Economy and new growth opportunities includes work on initiating symbiotic activities like providing information and common training, developing (overarching) environmental management activities, promoting cooperation, exchanging materials, energy and common actions (such as energy supply or waste water treatment) among the manufacturing enterprises of the EaP countries.
The EU-funded CORALIS demonstration project, is also a relevant initiative that operationalizes industrial symbiosis in the selected EU member states. The main objective of that project is to create pathways for the decarbonisation of resource and energy intensive sector's value chains through the implementation of viable industrial symbiosis approaches combining new business and management strategies with innovative technology-based enablers.[2] It is focused on three factors: technological, managerial, and economic – which address this complex issue in three industrial parks located in Italy, Sweden, and Spain (the project's real demonstrators) followed by industrial sites in Austria, Spain, and Turkey.
The combined actions and information generated through these EU-funded programmes will remove barriers and increase the awareness and participation of the private sector, while improving data, reporting and recalibration of the perceived "value" that industries allocate on raw materials and wastes.
The EU4Enviroment approach
The programme promotes industrial symbiosis as a means by which companies can gain a competitive advantage through the physical exchange of materials, energy, water and by-products (thereby fostering inclusive and sustainable development)[3]. So far, a number of different activities were carried out to catalyse the efficient use of resources and IS principles in this cooperation, including RECP Clubs, industrial waste mapping activities, and the evaluation of feasibility potential for selected industrial parks and free/special economic zones (in line with the International Eco-Industrial Park (EIP) Framework)[4]. For instance, tenant companies from selected industrial parks in Moldova engaged in targeted workshops on how to identify promising practices on IS, asses their environmental performance, and embed those practices in their everyday production.
From the experiences of EU4Environment, the following steps should be taken to introduce industrial symbiosis:
thoroughly analyse the specific material flows,
assess strengths and weaknesses,
develop business cases,
develop integrated management systems to be used by companies or agglomerates in a continuous application, and
create a basis for an organised cooperation in the regions and beyond.
The Action addresses the different configurations of industries, from Small and Medium-sized Enterprises (SMEs) to larger companies in different environments. Considering this, the following activities propose different models to trigger the application of industrial symbiosis strategies:
At the company level: RECP Clubs, comprised of companies participating in joint coaching workshops to receive guidance on mapping their inputs and outputs, are helping enterprises to assess material and energy efficiency and their organisation. The Club member companies develop strategies to minimise non-product output, and increase energy efficiency and recycling. By doing so, they exchange opinions, transfer knowledge and replicate feasible solutions while working on low level environmental management systems. Experienced consultants train them on the RECP methods, support them in identifying appropriate measures, and facilitate cooperation and knowledge sharing.
A concrete example of successful industrial symbiosis was recently recorded between two enterprises from the EaP region (a footwear manufacturer and a producer of boxing equipment). Following the RECP assessment guidance to improve production efficiency, the companies embraced the RECP methodology and focused on running an efficient waste management system. As a result, one company transferred 250 kg of leather waste and 220 kg of synthetic waste to the latter, which, in turn, was able to use as resource materials. This exchange not only helped the two enterprises reduce their environmental footprint, but also to obtain significant economic benefits. In this case, the industrial symbiosis identified between the two allowed for secondary outputs (waste textiles and leather) to be converted into resource materials for other types of production.
To this day, RECP Clubs programmes were completed in four municipalities of Georgia (Lower Kartly and Kakheti) and Ukraine (Khmelnytskyi and Poltava) while four more regions in Azerbaijan and Moldova are starting to host the RECP Clubs since 2021. The preliminary summary of potential economic and environmental benefits developed in the RECP Action Plans by the Clubs' members in Georgia are presented in the table below. These benefits were identified as a result of a series of meetings, where companies' representatives discussed advanced practices to better use energy, materials, and water while increasing their productivity.
In 2021, to implement new RECP measures within their group of SMEs, two RECP Clubs from Georgia identified potential investment of 2 M EUR to cut down energy consumption, reduce waste, materials, and water usage, and minimize pollution. This could result in annual energy savings of 7 128 139 kWh/year, reduction of material loss of 1 690 tonnes/year, reduction of solid waste of 3 238 tonnes/year, and reduction of CO2 emissions of 15 596 tonnes/year. Moreover, the savings associated with application of those measures at the member enterprises of the two Clubs could be 1.5 M EUR annually.
At the sub-regional level: Industrial Waste Mapping (IWM) activities are organized to focus on wastes inventory in municipalities (collecting data in a consistent way, promoting transport optimisation, and looking into recycling options). During the waste mapping activities, an external consultant collects information on waste flows, and identifies opportunities for recycling and reusing materials and resources in collaboration with regional administrations and enterprises. So far, EU4Environment identified the following options to increase IS application in six selected regions in Azerbaijan, Georgia, and Ukraine: intensify interaction between the regional authorities and the companies to facilitate the exchange of waste; promote networking and share available information on which wastes of one company can be used as input materials in another; facilitate measures to recycle paper, cardboard, plastic, wood waste, and ceramics through matchmaking; and test the application of identified measures while continuously looking for models of cooperation.
At the industrial (or special/free economic zones) parks level: Here, the competitive advantage is explored in activities focused on the park management using An International Framework for Eco-Industrial Parks (Version2)[5] to identify starting points for cooperation and exchange among enterprises (including policy advice at the park/zone level). The Eco Industrial Park concept provides a framework for the management of an industrial zone or industrial park to surface synergies among the tenants and promote a common use of resources and utilities to advance its development towards the goal of low carbon, circular, and green economy. The work on the EIP promotion under the Action is at its final stage in four selected zones/parks of the EaP countries, including FEZ Valkaneș and IP Tracom located in the Republic of Moldova.
Together, the RECP Clubs, industrial waste maps, and the Eco-Industrial Parks encapsulate a set of methods for the systematic analysis of clusters of industries. They help identify options for developing industrial symbiosis measures, contributing to the elaboration of sustainable business strategy for enterprises in which more business models with circular elements and low-carbon solutions are introduced. EU4Environment is thus providing proven tools to start symbiotic activities in industries and support them to upscale a mentality of improved use of resources, both locally and regionally.
The right path towards a green and circular economy
Through its new economic strategy – the EU Green Deal, the EU is promoting opportunities to decouple economic growth from environmental degradation and to ensure the improvement of the wellbeing of citizens and future generations.[6] The methods refined in EU4Environment can be further tested on a wider context, beyond the EaP region. They complement the efforts of projects like CORALIS, and demonstrate practical ways to apply IS, adding to the experiences of emerging economies with lessons learned from the EU countries. Such programmes demonstrate how to cope with technological, managerial, and economic barriers while enriching the knowledge on practical approaches of resource efficiency and industrial symbiosis. The examples of various business practices from EU4Environment contribute to the knowledge base for IS in Europe at the local and the global level.
[1]  As per Lombardi & Laybourn, 2012
[2]  https://www.coralis-h2020.eu
[3]  https://www.unido.org/our-focus-safeguarding-environment-resource-efficient-and-low-carbon-industrial-production/eco-industrial-parks
[4] https://www.unido.org/sites/default/files/files/2021-04/An%20international%20framework%20for%20eco-industrial%20parks%20v2.0.pdf
[5]  https://www.unido.org/sites/default/files/files/2021-04/An%20international%20framework%20for%20eco-industrial%20parks%20v2.0.pdf
[6] https://ec.europa.eu/info/strategy/priorities-2019-2024/european-green-deal_en